Welcome to qbMax, Information Technology support for small and medium sized organizations in and around the Katy and west Houston areas for over 15 years.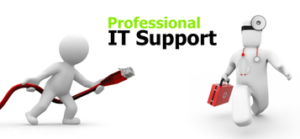 Unlock the full potential of your business with cutting-edge technology solutions from qbMax. We are an information technology provider dedicated to delivering reliable and cost effective IT services to small and medium sized businesses.
We understand the unique challenges that businesses face in today's fast-paced, and sometimes confusing, digital landscape. That's why we offer a comprehensive range of IT solutions designed to enhance your efficiency, productivity, and security. From strategic IT consulting and infrastructure design to seamless cloud integration and proactive network management, we will work closely with you to develop solutions that align with your specific needs and goals.
Stay Ahead of the Curve with Our Advanced Technology Expertise
In the ever-evolving world of technology, staying ahead of the curve is crucial to your success. We are well-versed in the latest industry trends, emerging technologies, and best practices. We leverage our deep expertise to help you harness the power of cutting-edge solutions such as the Azure Cloud, Microsoft and other Database Services, Infrastructure Planning and Support, Cybersecurity, Business Continuity, M365, and more. With our guidance, you can embrace digital transformation with confidence, driving innovation and gaining a competitive edge in your industry.
Reliable Support, Unparalleled Customer Service
We pride ourselves on delivering exceptional customer service and reliable support to our clients. We understand that technology disruptions can have a significant impact on your business operations, which is why we offer prompt and proactive support to ensure your systems are always up and running. We are just a phone call away and ready to assist you with any IT-related challenges you may encounter.
When it comes to choosing an information technology provider, trust and expertise matter. Join hands with qbMax and embark on a transformative journey that will revolutionize the way you do business. Contact us today to schedule a consultation and discover how our comprehensive IT solutions can empower your digital transformation.